Where Bold Meets Elegance
From their impeccable construction and polishing to their bold style and craftsmanship, the El Prestigio watch collection embodies the very best of what a timepiece can be.
Aficionado timepiece features a unique combination of high-quality materials, including rose gold case and brown crocodile leather strap. The dial is a sophisticated light brown color with gold accents that give it a striking look and timeless elegance.
Sale price
$80.00
Regular price
$115.00
Unit price
per
Sale
Out of Stock
Share
View full details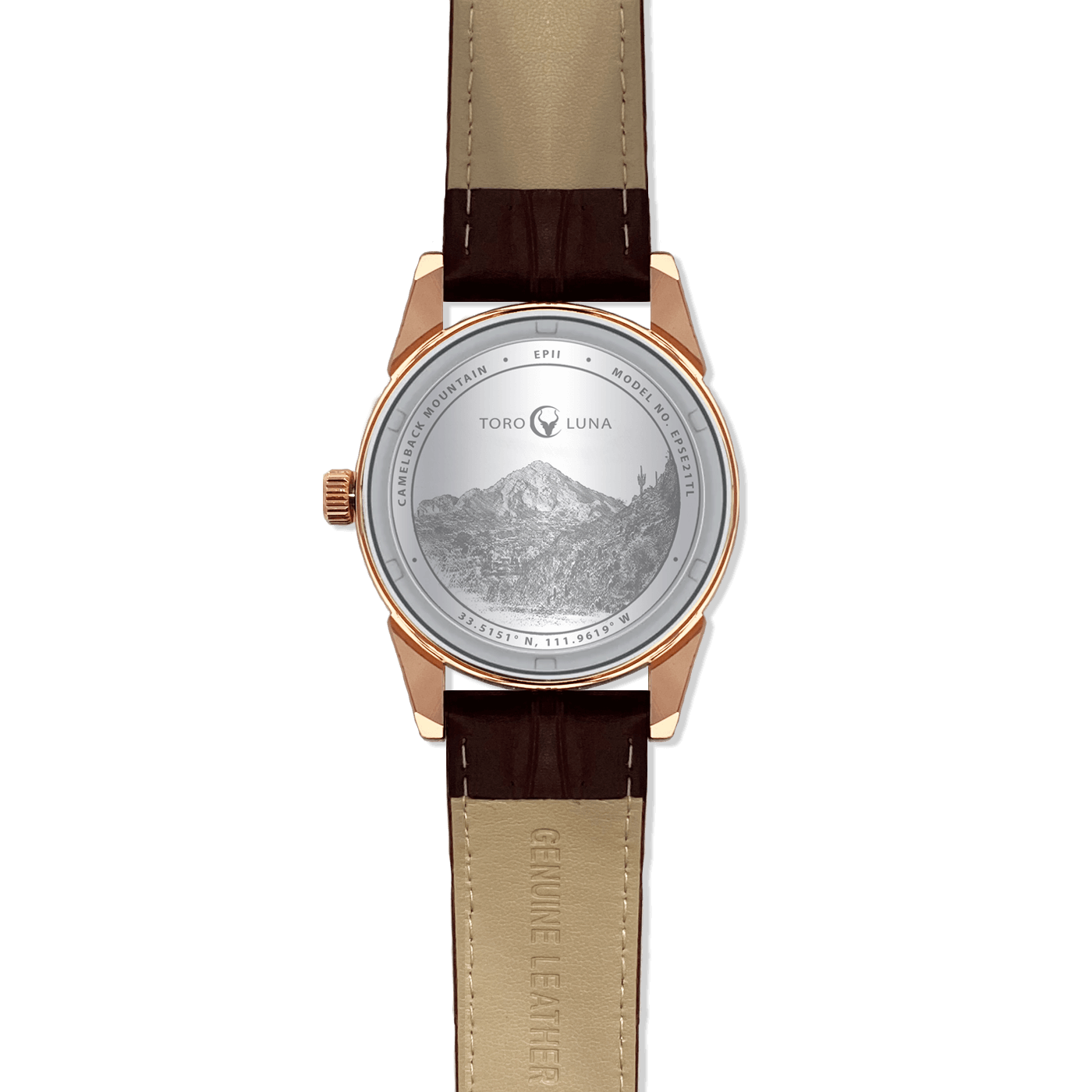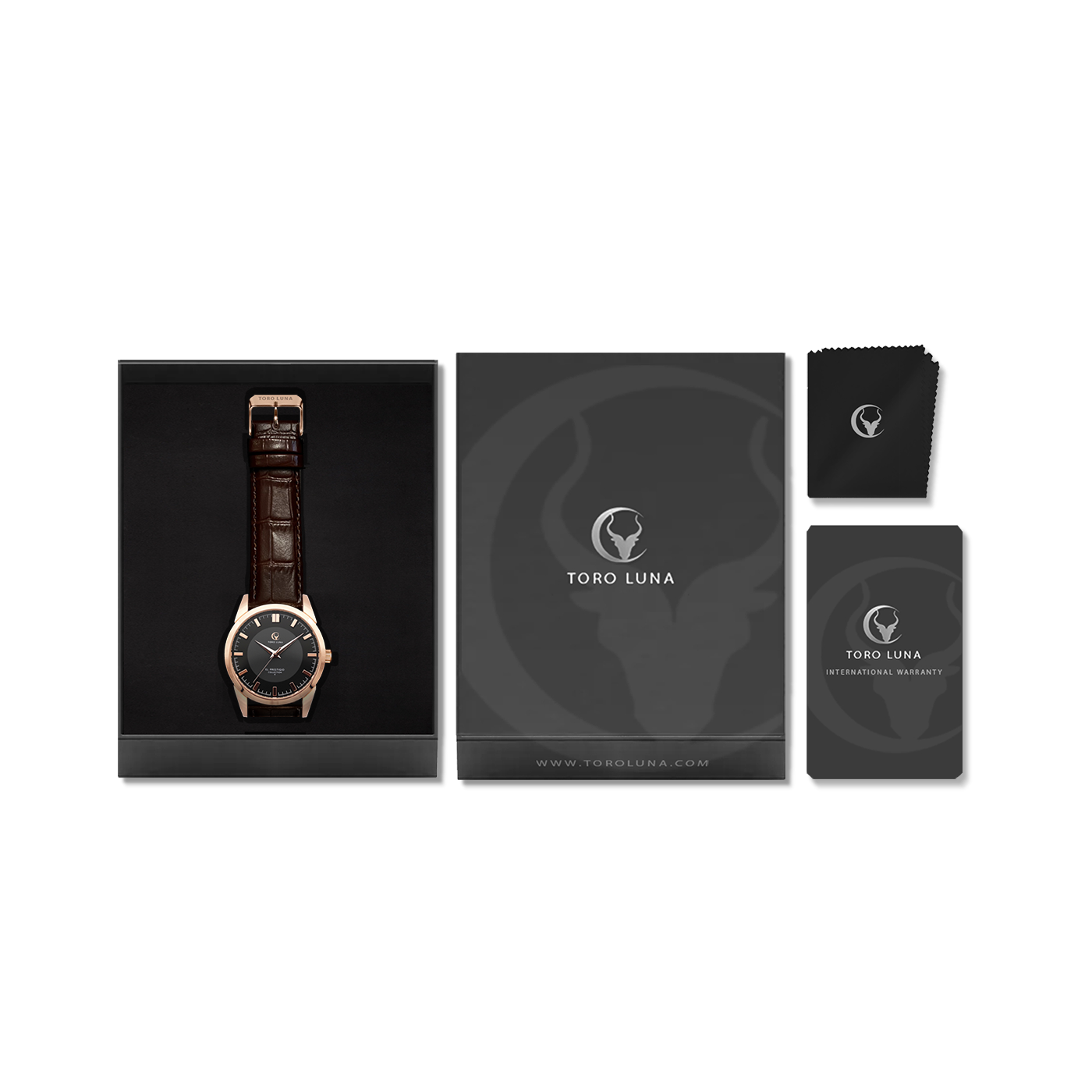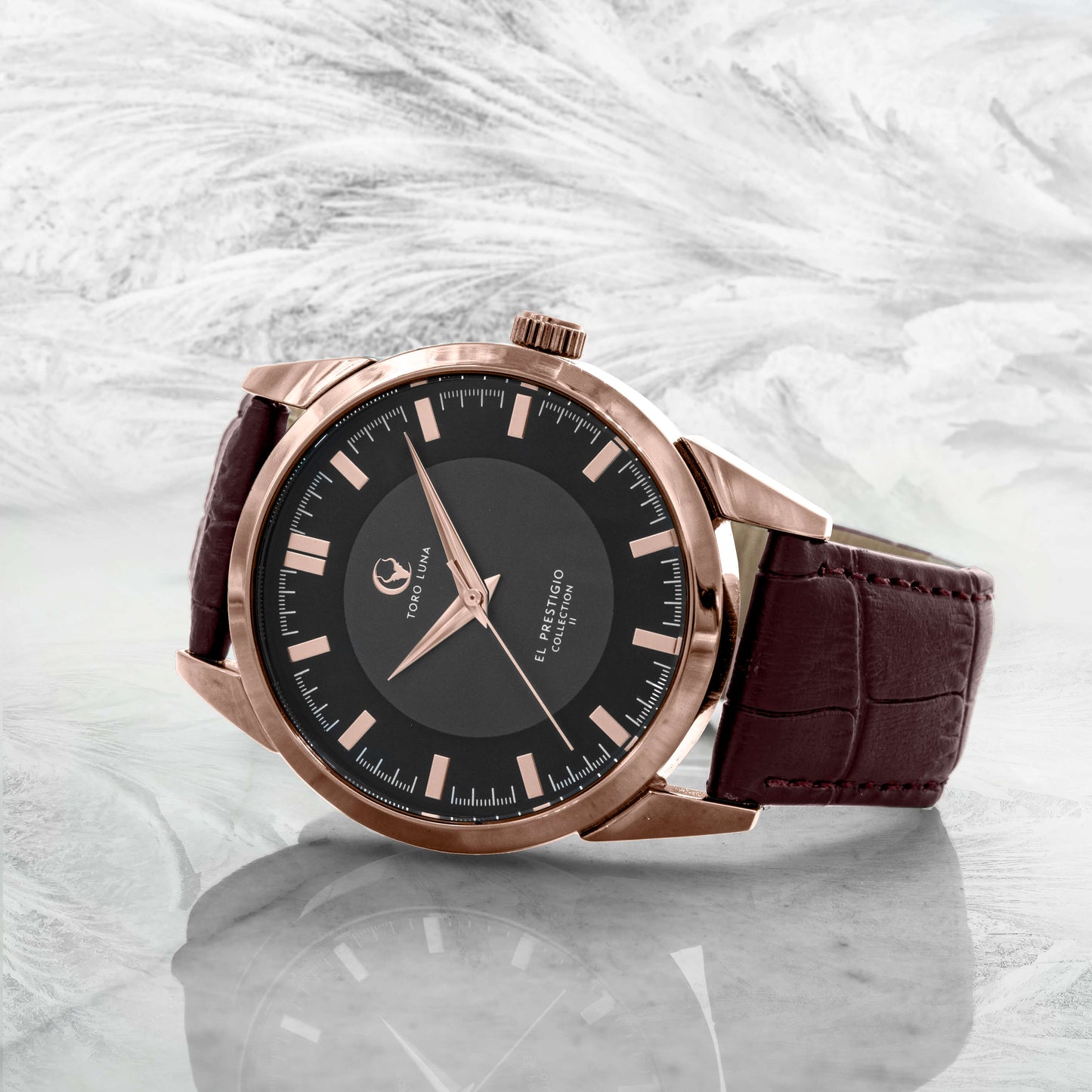 EL PRESTIGIO II
Elevate your style with a timepiece that is forever classic and a staple to the Toro Luna brand.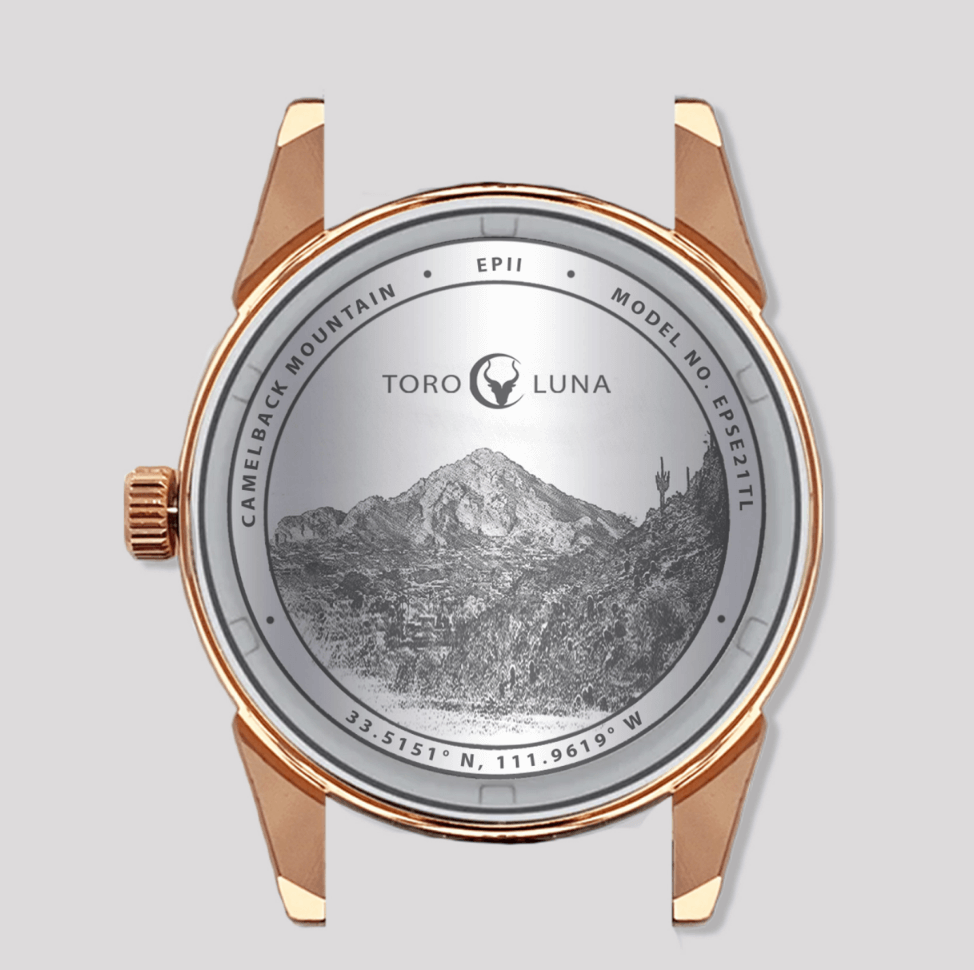 Camelback Mountain Caseback
For centuries, Camelback Mountain has been a sacred place for the Indigenous peoples of the Southwest. The Mountain is believed to have been a site of spiritual significance, where rituals & ceremonies were performed to honor the natural world & the forces that shape it.
Experience Craftsmanship
TORO LUNA AFICIONADO IN 3D